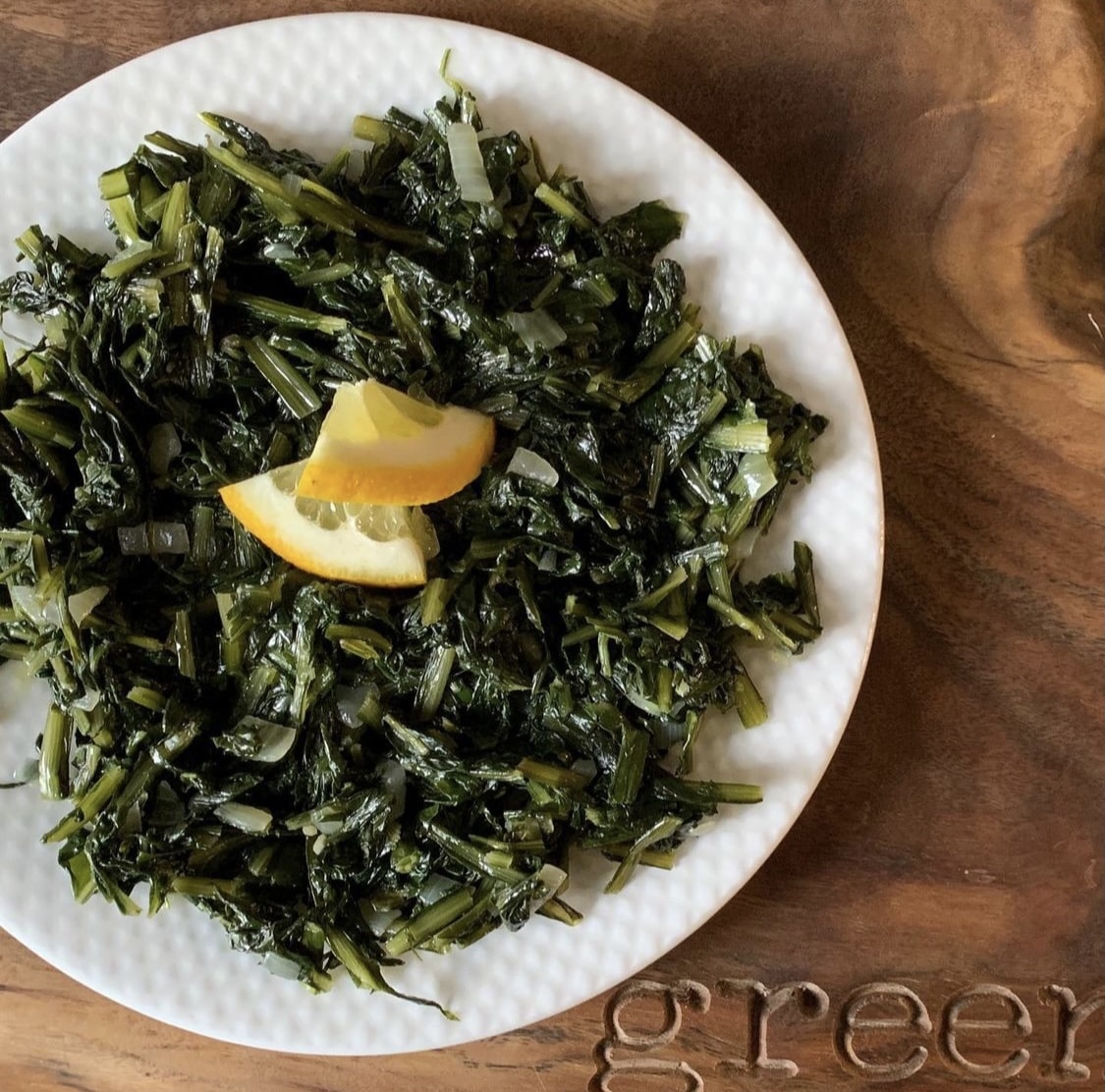 Ever see dandelion at the grocery store and wonder what on earth could you possibly make with this?  When you hear about the benefits of dandelion you all of a sudden want to include it into your daily diet!  We've got a delicious recipe for you to try out.
Middle Eastern Inspired Dandelion: "Hindbeh"
You'll need:
2 bunches of dandelion
Olive oil
1 large onion
Himalayan salt (or other salt)
Instructions:
 Wash 2 bunches of dandelion leaves.
Chop up leaves and stems and boil for approx 20-25 min.
As your dandelion is boiling, dice the onion into either small cubes or you can also slice into slivers.
Sauté the onions until slightly caramelized
Once the dandelion has boiled you need to strain the water.  Grab small amounts of dandelion at a time and squeeze out the water and keep aside until you've done this to the entire batch.
Add some olive oil to a pan and sauté the dandelion for a few minutes.
Add the sautéed onions to the dandelion and mix well together on medium heat for a minute or so.
After this you're ready to serve this on a plate.  Squeeze some lemon on top, sprinkle some salt and voila!
If you have a whole wheat pita bread, traditionally this is eaten with bread as an appetizer.  Let us know what you think!