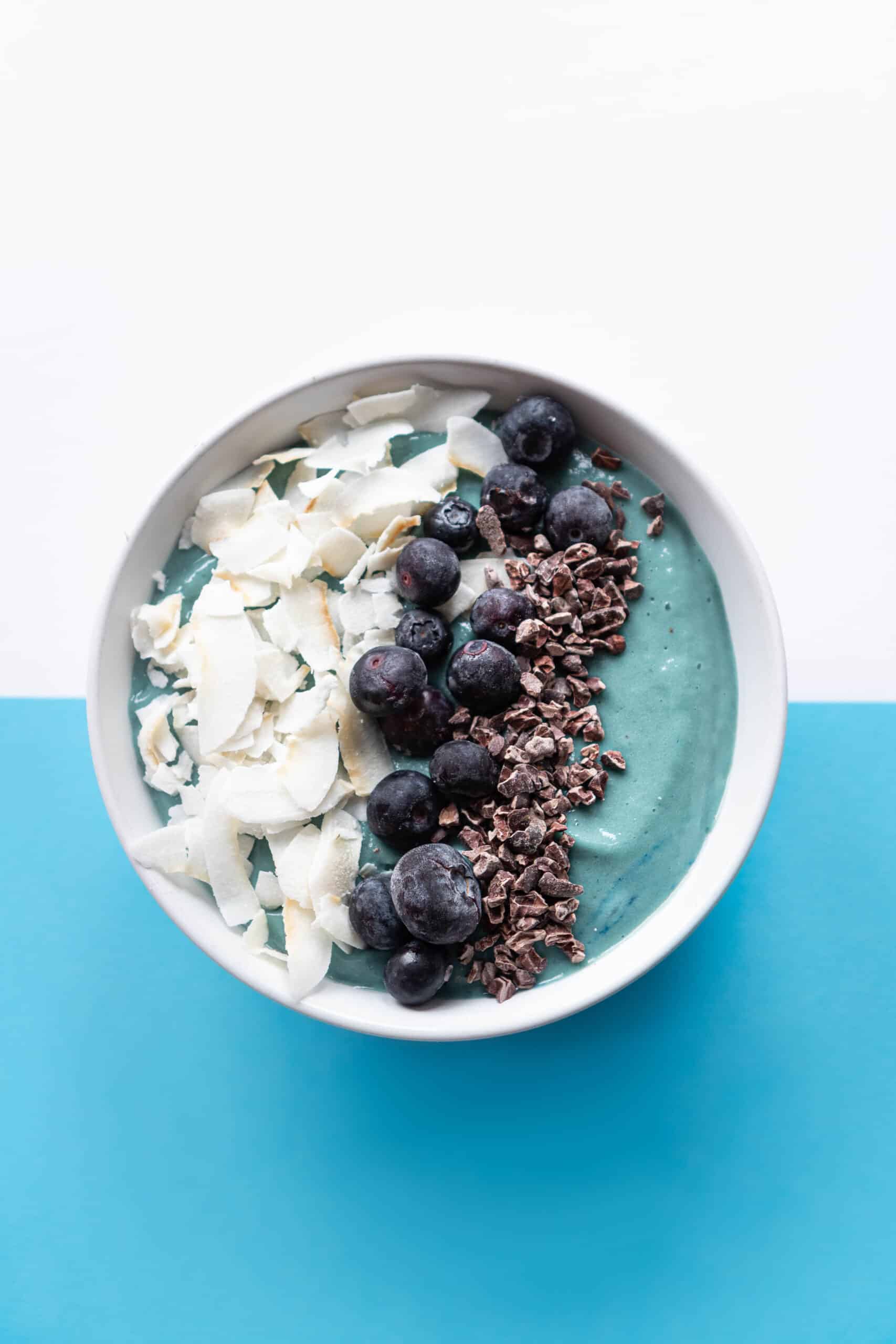 What is Blue Spirulina?
This superfood is an extract of blue freshwater algae. The blue pigment comes from photosynthetic compounds in the algae. With no taste and no food colouring this makes a perfect addition to your smoothies or smoothie bowls!
The benefits of Blue Magic Spirulina:
Powerful antioxidant and anti-inflammatory properties
Increase your energy and endurance
has some immune-boosting, anti-inflammatory powers, and give you antioxidant support.
Some of the compounds in spirulina could also promote heart health by helping lower cholesterol and triglycerides
May help reduce blood pressure
Hawaiian Blü – New Smoothie Bowl!
Introducing our new Hawaiian Blü! Mango, banana, almond milk, and BLUE Spirulina.  It is absolutely DELICIOUS!