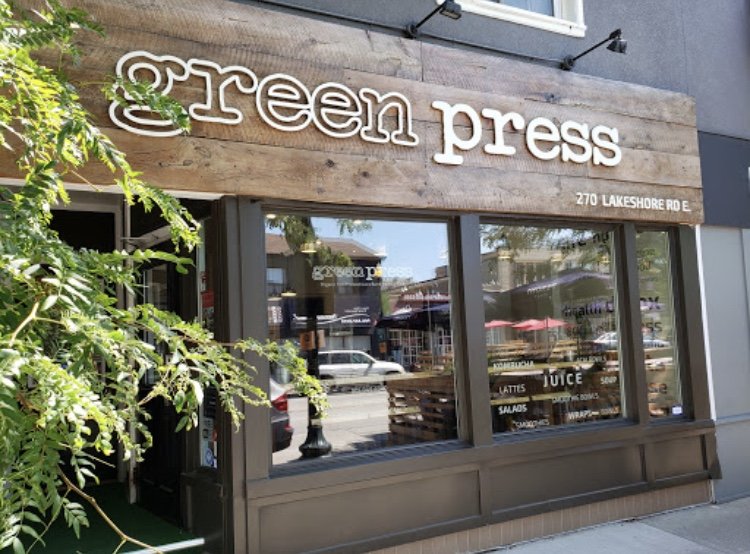 Wow, seems like it's taken us forever to finally get a blog! We know we're late to the game, but now that we are here you'll be hearing a lot more from us. Get ready because our blogs are going to be AWE-Some! We've had 5 years to prep! If you trying to live a healthier and well-balanced lifestyle and don't know where to start, you've come to the right place.  We plan to talk about health, wellness, juicing, success stories, fitness, healthy recipes, and more! You can subscribe to our newsletter to receive updates about new blog posts.
Since this is our first blog post we wanted to start by introducing ourselves, our products, and our goal. We would also like to welcome you if you're new and have never met us before.  We really do value and appreciate all of our customers, whom have become our friends. Thank you for all your support and amazing reviews. Let's begin!!
Green Press is a family owned and operated organic cold pressed juice & food bar. We founded the company in June 2014 and opened our first juice bar location in October 2014.  Founded by Samar Harb, a Registered Holistic Nutritionist and Suhail Taji, a Finance Professional who have a shared passion for health and wellness. We quickly grew and opened up our second store in Toronto at the Yonge-Bloor subway station PATH.  Our juices grew in popularity and made it possible for us to open our third location in Port Credit Mississauga.
(Our Grand Opening in October 2014 in Downtown Oakville)
Our Products (Organic Cold Pressed Juices, Healthy Food and Online Groceries):
All of our juices are designed by our team of Registered Holistic Nutritionists.  Our juices are certified organic by Ecocert Canada.  We do not pasteurize our products, nor do we add any nasty chemicals, additives or preservatives to extend shelf life.  We know, many of our competitors have gone the route of High Pressure Pasteurization (HPP) or UV light to extend shelf life, but we decided to stay true to our core belief and our original product.  We simply make the juice, immediately bottle it in glass bottles, and deliver it to your doorstep the very next morning.  Our customers receive the same high-quality ingredients that we demand for our own family and children.
We have grown to meet the needs of our customers and added nutritious meals to our menu to allow our customers to enjoy delicious meals without compromising on health or quality. Our in-store menu has a variety of different healthy food options like power bowls, wraps, toasts, smoothies, acai bowls and salads.
Since the pandemic started in March 2020 this year we have had to pivot and change some of the ways our company operates.  I'm sure everyone can relate!  We started to offer our customers fresh organic grocery delivery.  We had an astonishing number of people who were interested so we kept it on our site and part of our business model to offer fresh organic groceries and pantry items to our customers.  It makes it possible for us to be your one stop shop! It also allows you to reach the minimum for free delivery quite easily by adding a few juices and some essentials from our grocery section.
We want to help people live healthier lives through effective means of nourishment. We also deeply care about the environment so we recycle our glass bottles   We aim to provide high quality food and juices that also taste delicious and change people's perspective on "healthy food" not being flavourful or delicious.  We want our customers to experience the same uplift in health, mental & physical wellbeing, and energy as we have experienced by living a healthy balanced life.  Our exceptional customer service, outstanding quality, and high-density nutrition are at the forefront of anything we do.
Our mission is to help our communities live healthier lifestyles through the provision of clean, nutritious eats, and an active lifestyle.
Thank you for following along our journey and we hope you will find our blog fun and informative!
With love,
Samar & Suhail
Green Press Founders